The thrill of giving an experience
WHAT TO GIVE TO THOSE WHO HAVE EVERYTHING? TIME AND THE EMOTION OF ENJOYING OPERA SUNG LIVE.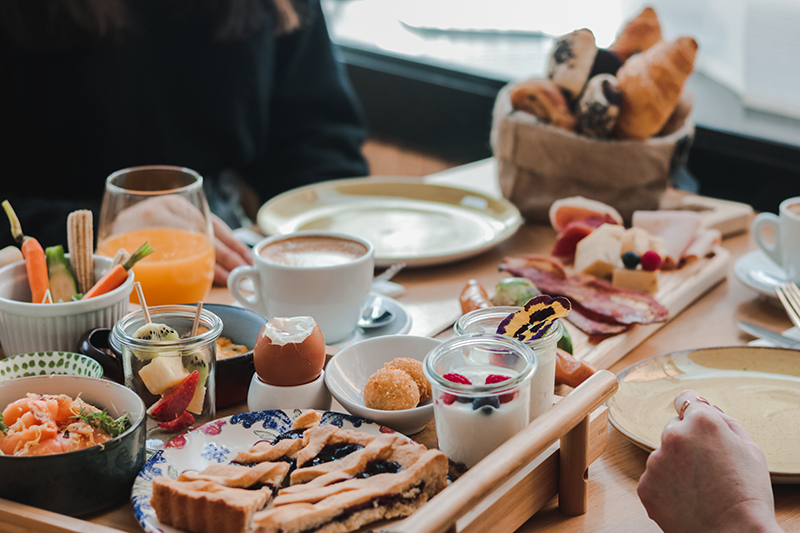 Brunch
28 €
If there is a greater pleasure than being able to have a hearty, late breakfast at the weekend, it is being able to do so every day. A complete menu for at least two people with a wide variety of sweet and savoury dishes that you can enjoy every day from 11 am to 1 pm. Eggs Benedict is a must on the menu, without a doubt the speciality!
Una Cena Cantada
From 55 €
The best way to enjoy the opera without being an expert. A lyrical experience capable of reaching the emotions by fusing haute cuisine with an immersive show of opera sung live, accompanied by piano. With the El Café de la Ópera gift card you can give it to whoever you want to enjoy every Saturday at 21:30 h a Singing Dinner from 55 euros, with the additional option of food and wine pairing for a complete experience.
A sung dinner & overnight stay
300 €
A romantic experience to enjoy as a couple, which adds to its iconic Una Cena Cantada the option of staying at the Hotel Ópera or Hotel Meninas. The perfect option for those who are looking for a different plan in Madrid or who prefer to make an express visit to the capital.
For guests staying at the Hotel Ópera or Hotel Meninas who attend Una Cena Cantada, there is a 5% discount on the total bill for the Singing Dinner at El Café de la Ópera.
Includes breakfast, bottle of cava in the room and amenities with chocolate.
Ask for the different plans and prices.